Alaska is my favorite land

. It is a magical place, where nature finds its highest expression and where a human being can find himself. Some days ago, while I was watching the 

Official State of Alaska vacation and travel information website

 

I felt the need to redesign it

, including newsletters and web kit. The shades of color, the simplicity of the layouts, the harmony of the shapes are a symbiosis between that land and

my vision of design

.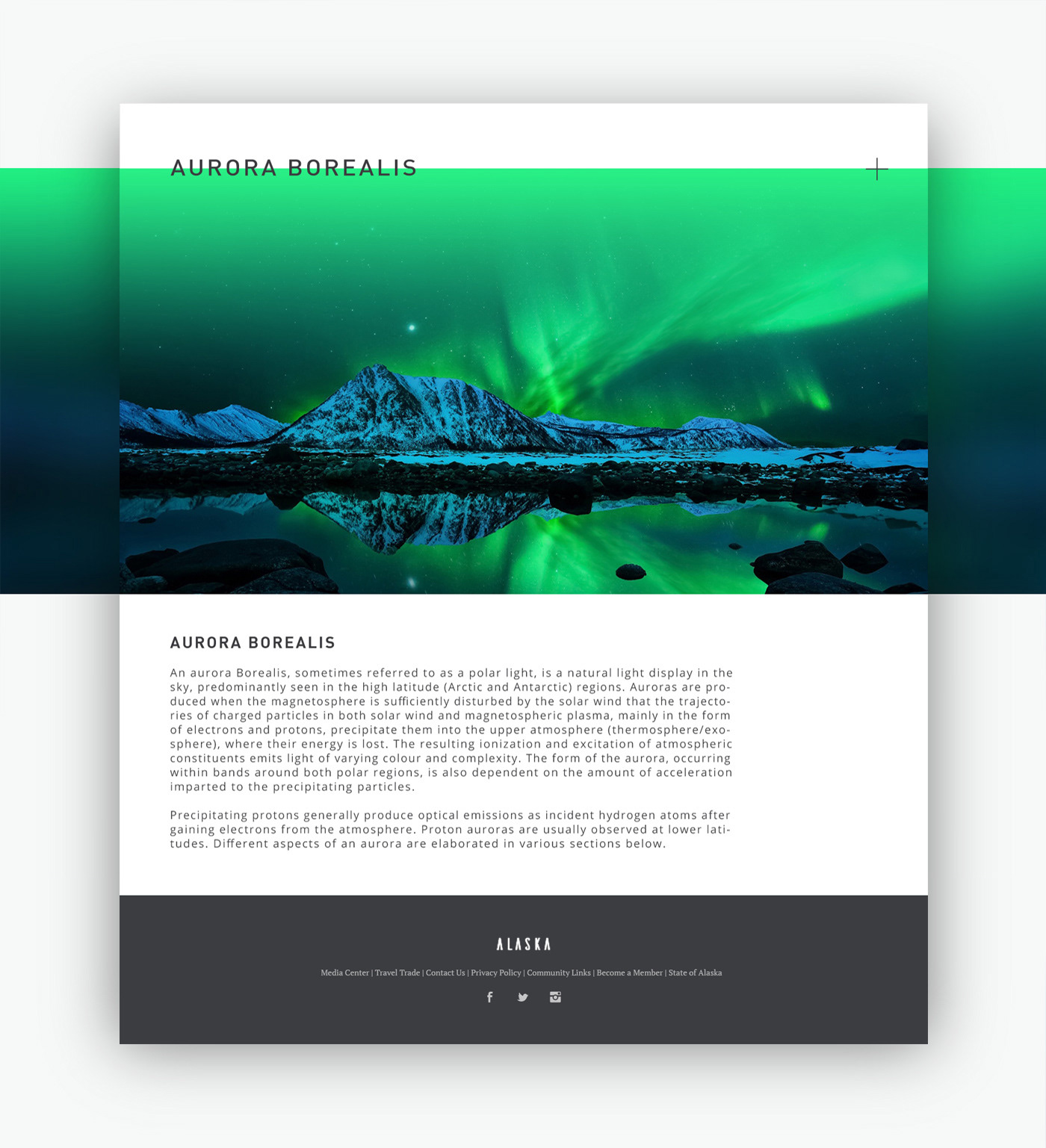 This is Alaska / Redesign Concept
Thanks to Adilson Gonzales for the Ailerons font, you can download it here
For any questions and project inquiries
vicentelliriccardo@gmail.com
––